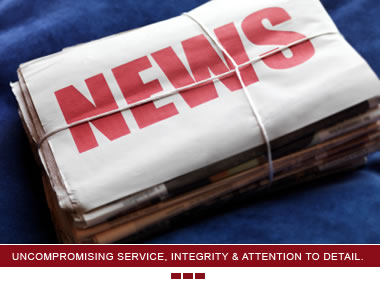 Our Newsletters
Read Our Annual Tax Saving Newsletter
This issue of the Tax Update Newsletter provides a summary of key changes to the tax code for 2008 and offers ideas to help you reduce your taxes.


2007 Tax Year Archive Newsletter
In addition to the preprogrammed changes discussed and charted to the right, three federal tax laws passed in 2006 could result in substantially more tax savings when your 2007 tax return is filed. Here is a summary of some important changes for 2007 that apply to many clients.


NEW! Read our Tax-Aid Brochure
Local Maryland Tax News Headlines
VERIFY: Can retired D.C. firefighters, police officers who live in Md. claim 'Hometown Heroes' tax break? WUSA9.com

The Hometown Heroes Act provides an exclusion of up to $15000 from retirement income on Maryland taxes. It's for retired emergency responders and law ...

In tax forms, Maryland hospital system labeled book purchase from Baltimore mayor a 'grant' to city schools Baltimore Sun

The University of Maryland Medical System classified its two most recent purchases of books from Baltimore Mayor Catherine Pugh as "grants" in federal tax ...

1M Maryland Tax Returns Processed So Far, Scams To Avoid Annapolis, MD Patch

Income Tax Filing Tips For Maryland - Annapolis, MD - 1M Maryland taxpayers have filed their state taxes; file electronically to prevent fraud and get your refund ...

Maryland has better alternatives to the millionaire's tax Washington Examiner

Democratic presidential nominee Sen. Elizabeth Warren of Massachusetts has recently drawn Americans' attention to the top 1 percent with her proposal to ...

How is Md. going to pay for Kirwan? Not by cutting taxes Baltimore Sun

This week, the Senate Budget and Taxation Committee shot down two of Gov. Larry Hogan's proposed retiree tax breaks. One would have provided greater ...