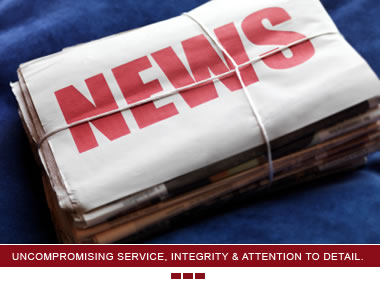 Our Newsletters
Read Our Annual Tax Saving Newsletter
This issue of the Tax Update Newsletter provides a summary of key changes to the tax code for 2008 and offers ideas to help you reduce your taxes.


2007 Tax Year Archive Newsletter
In addition to the preprogrammed changes discussed and charted to the right, three federal tax laws passed in 2006 could result in substantially more tax savings when your 2007 tax return is filed. Here is a summary of some important changes for 2007 that apply to many clients.


NEW! Read our Tax-Aid Brochure
Local Maryland Tax News Headlines
Maryland's electric vehicle rebate is so popular it ran out of money even before the fiscal year began July 1 Baltimore Sun

When John Buckley bought a fully electric Volkswagen e-Golf to replace his 12-year-old Toyota Prius hybrid, he figured it was a smart trade up. The Prius ...

States are doing it. So why hasn't Congress increased the federal gas tax? The Washington Post

SUMMER DRIVING season is here — time for us to repeat ourselves on the cost of a gallon of gasoline. Specifically, it should be higher. Congress last raised ...

Potomac dentist accused of attacking fellow tennis player during dispute over water break WJLA

A tennis competition turned violent after a Potomac dentist allegedly attacked a man he was playing and it all stemmed from a dispute over hydration. Farzam ...

Maryland Unclaimed Property Pays Out $1B Josh Kurtz

By Deb Belt. ANNAPOLIS, MD — One billion dollars in assets that belongs to Maryland residents has been processed by the state, while $1.6 billion is sitting in ...

Md. must address OPEB debts Baltimore Sun

Unhealthy eaters generally care more about satisfying their immediate appetites than their long-term health. The same attitude can also explain why Maryland ...